Search for your group/organization tickets
Nov 17, 2014
2525
If your user account belongs to a contact group you can view all of the support requests from other users in your organization. This requires your help desk staff to enable this functionality for the entire contact group or for specific users in your contact group. Your help desk staff can do this by visiting your contact group page from Contacts and changing the View All tickets setting to Yes.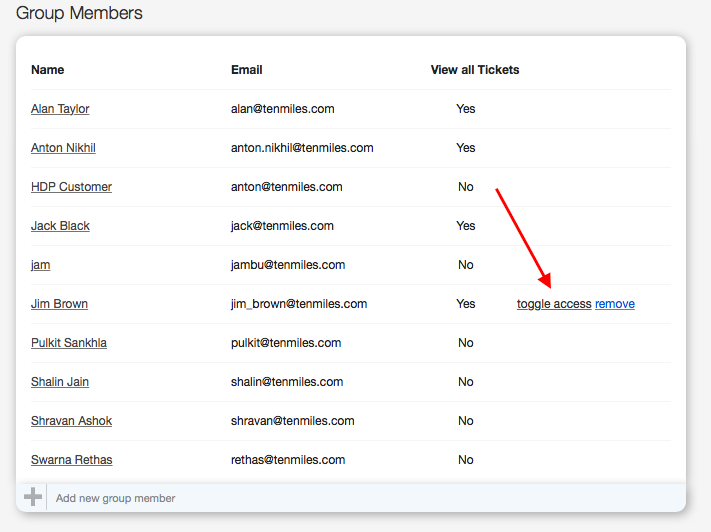 To view the tickets from other users:
1. Login to your help desk account
2. In the ticket list you will see all the tickets raised by your group members.
3. To search for a particular issue use the search ticket box at the top right side
You can view and possibly add comments to the support tickets from your colleagues. This provides everyone in your company with information on shared support requests. By checking your organization's tickets, you may find that someone has already reported a support issue that you're facing. If so, you may not need to create a support request yourself. Instead, you can follow the request to its resolution.